Sanyo Syoji takes the issue of data security extremely seriously, and our security room features cutting-edge technology to ensure appropriate data disposal.
The security room is completely separated from other processes to enable the secure handling and disposal of confidential information. In addition to the latest state-of-the-art equipment, we also train our workers in every aspect of the data disposal process.
All of these measures are to realize properly secure and reliable information security for both companies and individuals.
We work to raise the awareness of staff handling data disposal concerning their responsibilities.
Card Access System

We installed a card access system to restrict access to the security room.
In addition to managing staff entry to and from the security room, it also prevents outsiders from gaining entry.
Metal Detector Gate

Inside the building we have a metal detector gate.
As part of our efforts to prevent data leaks, strict checks are carried out of personal belongings to prevent private items from entering the room and to prevent dismantled part from leaving the building.
Hand-held Metal Detectors

If something is detected by the metal detector gate, further checks are carried out using a hand-held metal detector. As an additional security measure, workers use uniforms with sealed pockets in order to heighten awareness regarding the importance of security in data disposal.
Thorough Management of Processing Relating to Items Containing Data
When items are transported into or out of the security room, three people are present: a transporter, a supervisor and a worker. The trolley is locked while on the move.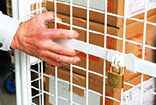 The items to be processed, such as mobile phones, are identified and all data regarding the item, including numbers such as the manufacturer's serial number, are recorded and referenced after delivery. After the delivery inspection, we give customers feedback in accordance with the content of the agreement.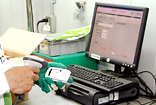 When the inspection has been completed, the items are moved to the disassembly line, where they are physically destroyed.
There, each item is disassembled and sorted carefully into iron, copper, aluminum and other isolated parts by hand.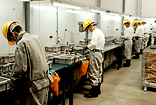 Surveillance cameras are located within the security room.
In addition to monitoring whether work is going smoothly according to protocol, we use this to maintain trust.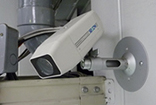 Secure Data/Information Media Disposal using Advanced Equipment
Magnetic Data Eraser
In response to the enactment of the Personal Information Protection Law in April 2005, we introduced a data eraser called a hard disk crusher that disables data instantly using the power of magnets. This is just one of our data-leak countermeasures.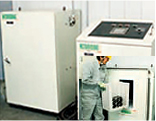 Portable Data Eraser (portable)
This is a portable version of the hard disk crusher. We can completely erase data anywhere, even in front of our customers.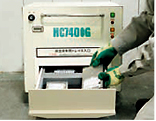 Disk Crusher (portable)
A disk crusher can destroy recording media, such as hard disks, DVDs, CDs, MOs, 3.5-inch FDDs and Zip disks, in as little as 10 seconds.
With this, damage to cases is minimized, making manual disassembly possible, and meaning that material can be recycled as resources.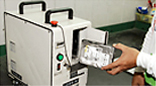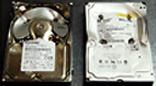 IC Media Crusher
We had the IC Media Crusher specially made for us in order to destroy data contained in digital cameras, mobile phones and CDs, etc. The IC Media Crusher will completely erase data with the power of strong electromagnetic waves.